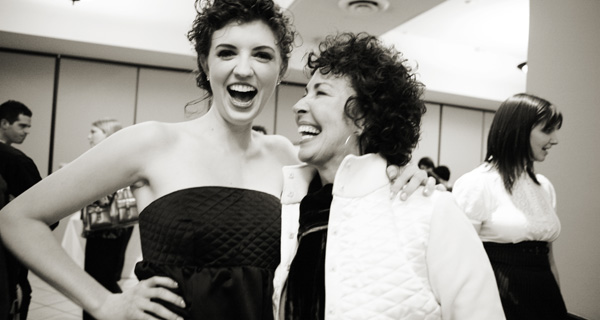 Oct. 5, 2008 - Fashion Focus 2008
We had a huge turnout for our Fashion Focus 2008 seminar: Getting Connected and Growing Your Fashion Business Online on Oct. 5th.
We would like to thank our members and guests for attending our event, and our amazing speakers for their insightful presentations. Please check out their websites:
Jennifer Velarde
Founder of 1154 Lill
www.1154lill.com
Greg Shugar
Founder of The Tie Bar
www.thetiebar.com
Jamey Barrie
Founder of Veruca Salt
www.shopverucasalt.com
Harper Reed - CTO
Ross Zietz - CCO
www.threadless.com
Event photos will be available soon. 
Chicago
Fashion Foundation presents:
"Getting Connected and Growing Your Fashion Business Online
"
When:
October 5th, 10:30 a.m. - 1:30 p.m.
Garland Room, 5th Floor
Part I:  Getting Connected and Growing Your Fashion Business Online
Explore Online Fashion Retailing.
This panel of Chicago-based companies, with established fashion-related internet businesses, covers topics such as Internet Marketing and Optimization, Shopping Cart Customization, Online Selling and Establishing a Retail Community.
Part II:   Keynote Address from the Creative Team of Threadless.Com 
Threadless.com's management team reveals how the company grew its business to include a community of more than 700,000 members (the force behind idea generation, marketing and sales forecasting) and more than $30 million in T-shirt sales. This consumer-driven, Internet-based, T-shirt design company was founded in Chicago by Illinois Institute of Art – Chicago students.
Threadless management team will include:
**
Also, hear important first announcements related to CFF's Second Annual Scholarship Competition.
Reservations required, RSVP to:  This e-mail address is being protected from spambots. You need JavaScript enabled to view it  
The mission of the Chicago Fashion Foundation (CFF), a 501(c)(3) non-profit organization, is to provide academic scholarships to Chicago-area college students majoring in fashion related studies and coordinate educational programs for the Chicago Fashion Community. CFF is comprised of professionals and students who are dedicated to developing and retaining local fashion talent in order to raise the caliber of the Chicago Fashion industry.